Interested in learning more about what Buckhorn Services has to offer? Please contact us at 985-851-2330 or complete the form below to send us an email.
Flange Management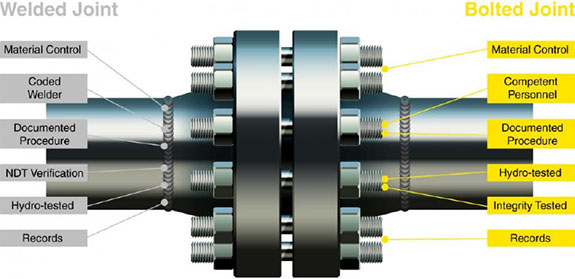 When process system integrity is a must, flange management is the best remedy for controlling pipeline complications. Whether it be from incorrect joint assembly, improper torqueing technique, or improper flange tagging systems, Buckhorn has an integrated solution to control all these problems at the startup of a project by providing several preventative maintenance solutions.
Consider flange management as a must for any pipeline project to preserve a timely and orderly job fulfillment. To understand our system better please view our information slides below.